Welcome to Funeral Service Credit Union's Home Banking program.

Click here to login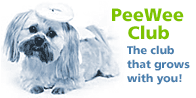 Start saving now with a PeeWee Club account for kids ages newsborn - 16.

Sign up now for a free gift!

Latest News
FUNERAL SERVICE CREDIT UNION
ANNUAL MEETING OF SHAREHOLDERS
CONFERENCE CALL
TUESDAY — MARCH 19, 2013
8:30 A. M. (CST)
To attend this meeting, please call 217-546-5480, 866-701-3728 or email rdobey@fscunet.org before March 12th to allow time to receive the Annual Meeting handout and conference call dial in instructions.
We encourage you to attend this meeting. This is your credit union – you have a vested interest in its operation, its growth and ultimately its success.